Take a horseback ride or enjoy fishing, hiking, bucking barrels, and roping dummies.
Whitewater rafting hotspots are available locally.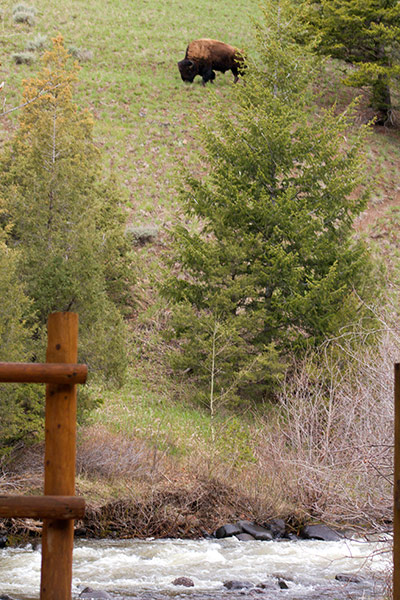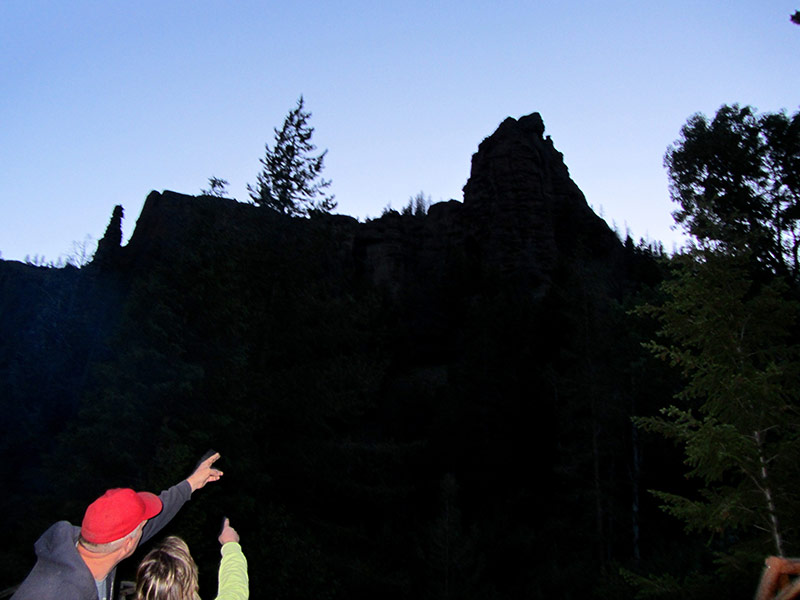 If you are looking for things to do near Yellowstone, come to Absaroka Mountain Lodge! While horseback riding is our main activity, you can also enjoy fishing, bucking barrels, roping dummies, and hiking. Our location in Gunbarrel Canyon also makes us a great choice for rock climbing.
Located only 12 miles from the East entrance of Yellowstone National Park and 39 miles west of Cody, Absaroka Mountain Lodge is the perfect home base for all of your interests, whether they be excursions into the Park, hiking, whitewater rafting or the many attractions that Cody has to offer including the nightly rodeo, a multitude of shops and art galleries and the world class Buffalo Bill Center of the West Museum.
Some of the best wildlife viewing in the area can be found between our Lodge and the East entrance of Yellowstone. It is not uncommon to see deer, moose, grizzly bears, Bighorn sheep, black bears or bison strolling by our cabins or meandering up and down the valley.
Relaxation anyone?
If you are searching for tranquility and a little R & R, look no further. Once you enter our Gunbarrel Canyon, you're away from the sounds of the Yellowstone Road, ready to become part of this peaceful domain the Crow Indians called,"Homeplace."
Wade in the creek, read a book or just breathe the clean mountain air. The noises of the outside world will just float away in the rushing waters of Gunbarrel Creek.